Hire Weddings Parties Festivals Sales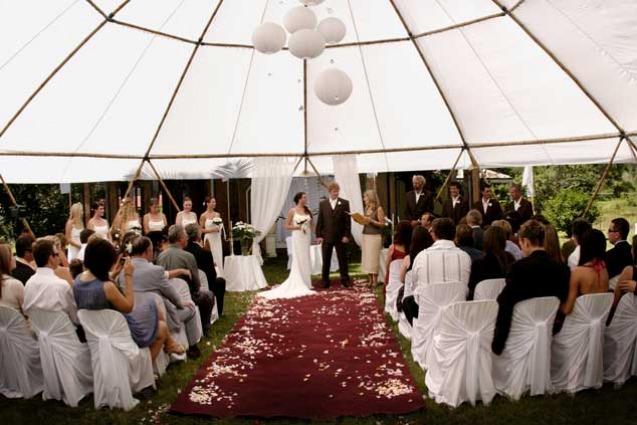 Yurts are portable homes that have been used in Mongolia and Siberia for 100s of years. Their round shape helps them to stand firm in strong winds. The Bamboo Demountable Yurts use light and strong bamboo poles for the frames and peg firmly down to the ground. They have no guy ropes to trip over as the pegs go in at the base of the triangular wall frames.
Bamboo Yurts has been providing bamboo demountable structures to many events since 2001, including:
Boomerang Festival, Byron Bay Surf Festival, Dads Day Out, Earth Frequency Festival, Global Carnival, Gum Ball,
Island Vibe, Manifest, Naidoc, Saltwater Freshwater Festival, Songs and Stories Festival, Subsonic Music Festival,
Surfing the Coldstream Festival, Woodford Folk Festival and more plus various party gigs and numerous weddings.